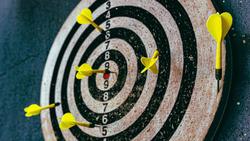 Assalamualaikum wa rahmatullah,
Dear GTAF Family,
Hope you are doing well. Accept our heartfelt thanks for your continued support, without which we couldn't have come to this point. Jazakallahu Khairan.
We are writing this email to share a few of our notable achievements that we have done from January to June 2023.
App Updates
1. Quran App
After a long wait, we added the Indopak script to improve your Quran experience.
Made several improvements in syncing bookmarks, notes, and Quran planner.
The onboarding experience is now seamless. Users now start using the Quran app in their preferred language with translations, tafsirs, and Arabic scripts automatically in their selected language without setting these manually.
Added several new translations & tafsirs in multiple languages to reach more people.
The audio download issue is fixed to enhance user satisfaction.
The Arabic, Divehi, and Urdu Translations/Tafsirs issues are now fixed to show text left to right.
Introduced Stats exposure to inspire habit-building. This tutorial may help to explore this feature.
Solved several bugs & crash issues for better user experiences.
Download App: gtaf.org/apps/quran/
2. Hadith App
Bookmark Redesigned to Library (Collections & Pins)
Bookmark Folder Search
Performance improvements
Sync bookmarks using profiles across multiple devices
Download App: gtaf.org/apps/hadith/
3. Seerah App
A new section named "Miracle' is added, containing different miracles of the Prophet ﷺ.
Improved search results for better user experience.
Download App: gtaf.org/apps/seerah/
4. Deen Quiz
From now on, you will get 30 seconds to answer each question.
Several bug fixes for a seamless Quiz experience.
Download App: gtaf.org/apps/quiz/
5. Dua App [English]
Content and font updates in iOS for better Dua experience.
Category redesigned to enhance user satisfaction.
Several bug fixes.
Download App: gtaf.org/apps/hisnul/
6. Dua App [Bangla]
The font issue of the Android version is fixed for seamless Dua experiences.
Numerous bugs and crashes are fixed.
Download App: gtaf.org/apps/hisnulbn/
Brand New Launch
1. SearchDeen.com
Search Deen, by Greentech Apps Foundation, is a comprehensive Islamic reference search engine. Ideal for students of knowledge, researchers, or those passionate about Da'wah, it's your go-to tool for deepening knowledge.
Visit: searchdeen.com
2. Al Quraner Vasha App
Al Quraner Vasha Android app offers Arabic language courses tailored for diverse learners. Catering to both Bangla and English speakers, it includes exams, evaluations, downloadable books, and video lessons. It's an all-in-one Arabic tutor for all ages.
Download App: Al Quraner Vasha
Team Update
We've added a seasoned marketing executive to enhance our support towards you. Please welcome Julhas into the team. May Allah bless him to perform well for the Ummah.
Additionally, we're happy to inform you about the internal promotion of three dedicated team members. Our relentless focus on innovation has also led to significant advancements in product development and streamlined process improvements.
Feedback of Users
01. "This app is AMAZING. There are no ads, it is easy to navigate and whilst reading Quran there is a recitation button that either plays the whole surah for you, or each individual word if you are stuck on something. It also has word by word English translation written under the Arabic, as well as a full paragraph translation below that. You have the option to pause, loop and choose each individual playback word. You can bookmark and pin! Alhamdullilah for this App. May Allah bless developers."

– Mohammed Chaudhrey about Quran

02. "Jazakallahu khairan to all the developers of this app and others from this company, its a well-made, extremely easy to use app and with complete authentic books of hadith to gain knowledge from and to learn from."

– Md. Haroon about Hadith App

03. It's been a wonderful experience so far. The categorisation of the Dua abd zikr makes it quite easier to go to the actual prayers you are interested in. The fact that the background is very colourful makes it even more compelling to stay put on the pages. May Allah bless your makers of this app.

– Bolaji Ramos about Dua & Zikr App
We want to thank you for your endless support and valuable contributions.
Don't hesitate to reach out, if you have any feedback or suggestions. Jazakallahu Khair.
Regards,
GTAF.org Team
Stay Up To Date
Don't miss our latest updates & releases