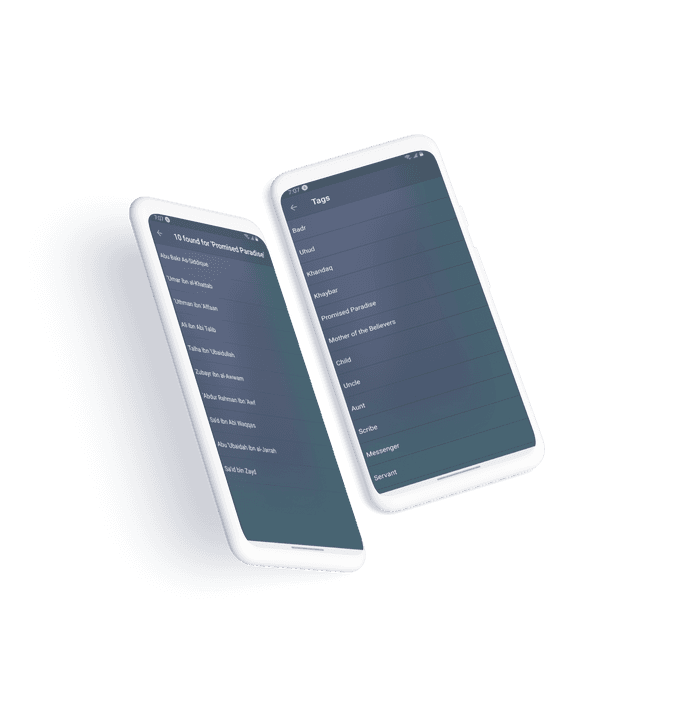 Here's What You Get
Brief Interlinked Biographies
Know more about the Muslim Scholars & Companions since the time of Prophet Muhammad ﷺ from brief interlinked biographies.
Tags
Tags are used for easy grouping/searching/events (like Abyssinia, Aqaba, Badr).
Family Details
Known family members (parents, siblings, spouses, children) are also recorded.
Useful Information
Information like date of birth/death, places of stay, teacher and student list and narrator grade/rank are also captured, providing valuable details about hadith narrators.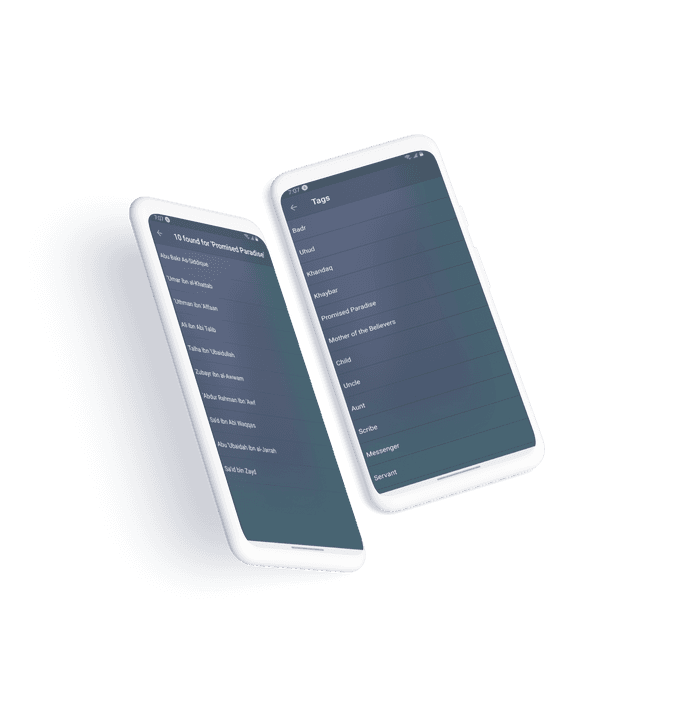 What Our
Users
Had To Say?
M
Muhammad Nasir El Haroun
A Very Important and Critical Piece of Compilation especially for Us (The Last Generation) So that we know Scholars and Role Models Of the first Generation Leading towards Us. Kudos, And JazakAllah Khayran.
N
Nasir L Adam Nasruddeen
Very informative and educative, likewise the website. Jazaakumullahu khairan. I've really missed alot. Alhamdulillah Allah guided to download this app.
What Our
Users
Had To Say?
M
Mohammad Arif Bashir
Great efforts for Students and comprehensive info
S
Shaifudin Baruchah
Ma Shaa' Allah. Amazing. Always wanted to know the teachers and lineage of the great figures. May Allah grant mercy on all of them and Barakallahu feekum Team GreenTech! Jazakallahu khayran kathiran!
M
Muhammad Al-amin
That's an awesome job. Great job. You are done an extraordinary thing. It can be more customized than now. We want more features that will take this app in a new way. Zajakallahu Khair.
Visit All Projects